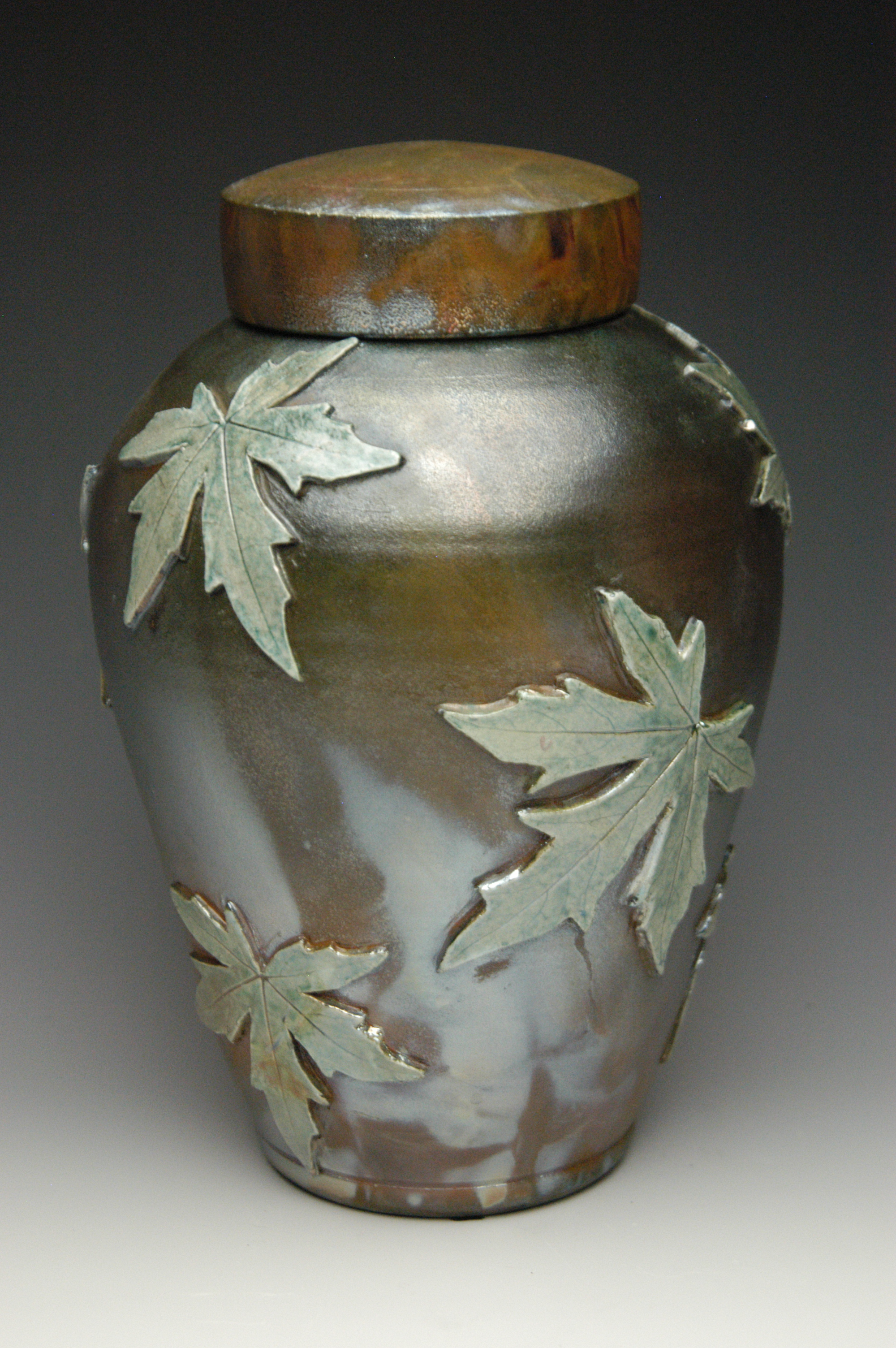 Click to enlarge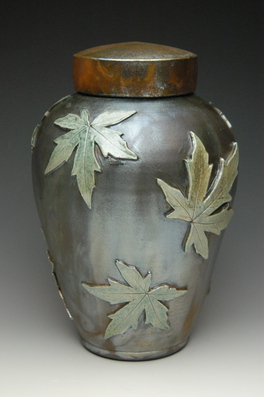 Click to enlarge
Optional Colors
| | |
| --- | --- |
| | |
| Click on the small photo to set the option | White Crackle on Rosensus |



Falling Leaves Maple Raku Urn

Classification: hand thrown ceramic stoneware cremation urns, funeral urns or funerary urns

Urn #201

This very elegant urn is Raku fired. This is a hand-made cremation urn with raised maple leaves with contrasting glazes on the leaves and backgound. Raku is a traditional an ancient Japanese firing process. Pictured is Lemon Luster on Heavy Metal.


In Raku firing each piece of pottery is taken from the kiln red hot, the molten glaze silken and glowing. Then it is placed in a bed of straw or leaves in an air-tight container. The dry plant material immediately bursts into flame and the "reduction chamber" is sealed. The flame and the smoking, oxygen starved atmosphere transform the glaze surface creating the unique, seemingly ancient, colors and textures of raku. So each of our Raku fired urns is special and one of a kind.

Usually ships with in 14 business days.