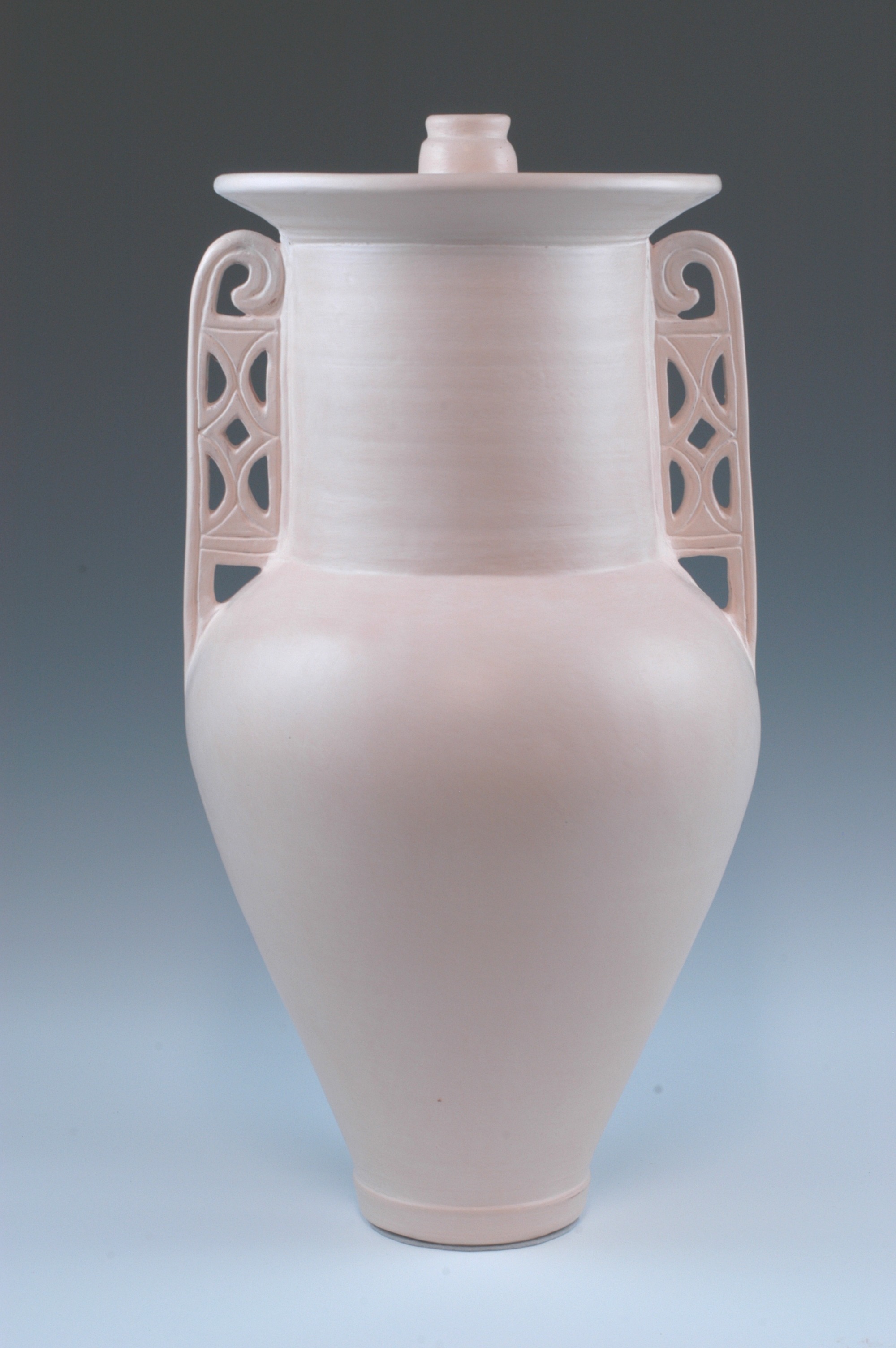 Click to enlarge



Greek Pithos White Urn

Classification: hand thrown ceramic earthenware cremation urns, funeral urns or funerary urns

Urn #112

This piece was inspired by an ancient Greek Pithos. It is thrown from earthenware clay in two parts and assembled. The amphora-like handles, decorated with carving and fenestration, are hand built additions. Terra Sigillata finish.

You may add an inscription of up to four lines for only $49.90.
Our inscription process will permanently affix the inscription to the Urn.

This particular vessel was inspired by a Greek Pithos ca.650-600 BC from the Carlos Collection of Ancient Art at Emory University. The elegant shape of the body is enhanced by the decorative handbuilt and carved handles with their window-like cutouts. It is made of an earthen-ware clay body rich in mica. The piece was thrown in two sections and assembled. The lid fits snugly into the the neck and has a small thrown jar for a handle. The surface is achieved by adding layers of a fine clay slip called a terra sigillata. This particular terra sigillata is made from a fine light colored clay and seems to have a soft glow emanating from the surface. The terra sigillata is applied in many thin layers with a soft brush and then polished to give the lovely sheen to the surface before the vessel is fired. (Photo #63)

The handles are carved in a different design reminiscent of a pithos taken from a child burial at the cemetery of ancient Thera. It is currently housed at the Archeological Museum of Thera.

Usually ships with in 19 business days.